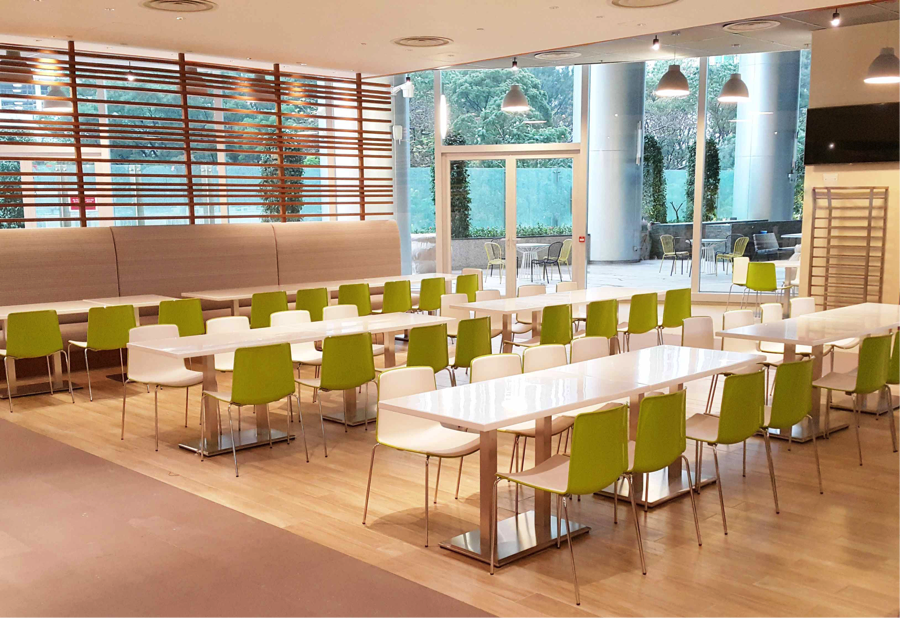 Over the last twenty years, the healthcare industry has begun to take a keen interest in the relationship between physical environment, human response and healthcare outcomes. There is growing consensus that thoughtful, human-centred design in hospitals or clinics has an indisputably positive effect on patients and caregivers, but facility managers are often faced with a dizzying assortment of choices and decisions. A typical new 200,000 square foot, 120-bed inpatient hospital may have over 1,600 individual pieces of hospital contract furniture, and this will likely be replaced many times. Where then, to start?
What makes a comfortable, safe hospital?
The California-based Center for Health Design (www.healthdesign.org) compiled a checklist in 2011 for furnishing successful health and wellness environments, and this includes much sound advice. Hospital furniture in Hong Kong should have smooth, non-porous, easily cleanable surfaces with no joints or seams, for example, and materials for upholstery should be impervious. When it comes to ergonomics, however, there are more complicated factors to consider. Ideally, hospital furniture should be sturdy and stable without sharp or hard edges, to reduce falls or associated injuries; seat heights should be adjustable with posterior tilt angles and seat back reclines, with space beneath the chair to support changes in foot position; and locking casters should prevent rolling away. Furniture should be flexible enough to be configured into different groupings, for smaller or larger family groups, and research shows attractive, non-institutional designs that suggest a link to nature make a positive difference.
Building the future of healthcare furniture
Herman Miller has partnered with Nemschoff to focus on these human needs, producing a number of innovative hospital furniture designs that improve how people deliver and receive care. The Ava recliner has a lean form and thoughtful features that appeal both to patients and caregivers. Both comfortable and comforting, the recliner maximizes maneuverability with pivoting arms, easy to use controls and reverse recline. Italian manufacturer Pedrali also has credentials in the healthcare area. A good example of a perfectly outfitted space is the Matilda Hospital in Tsuen Wan, Hong Kong. IROCO Design worked closely with the hospital to provide Pedrali's stunning Volt (https://iroco.com/product/volt-5/) chairs for the catering area, and Kuadra chairs (https://iroco.com/product/kuadra-12/) for the conference room (see images below).