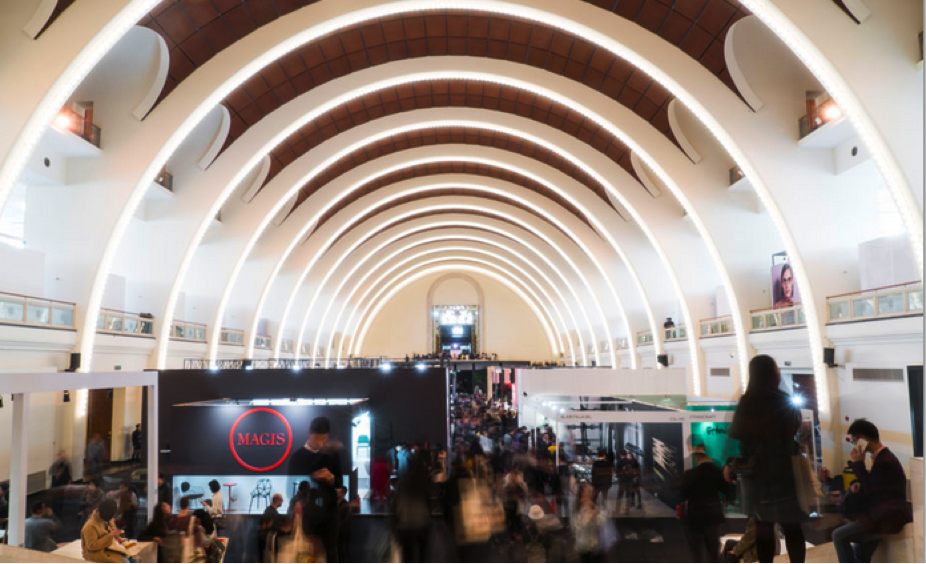 When Design Shanghai opened its doors last month at the Shanghai Exhibition Centre, IROCO Design provided the hospitality contract furniture for the common areas in the venue – as it has done, every year (IROCO Design supplies hospitality furniture for most of Hong Kong's major exhibitions)– but there were some important differences to the show itself. The venue included two new design halls (one dedicated to kitchens and bathrooms, the other to home office,) and for the organisers, there was a confident expectation visitor numbers would easily exceed the 46,000 who crammed into the 2016 show – itself, a 15% increase on the previous year. In fact, visitor numbers exceeded a record-breaking 50,000!
An expanding furniture market
Traditionally, most exhibitors have been established European brands, keen to capitalise on the rise of the new urban Chinese middle class, who are eager to invest in their homes. The rise is, after all, exponential. According to a recent McKinsey report, only 4 per cent of households were classified 'middle class' in 2000 (earning between $9,800 and $37,000 annually); by 2012, 68 per cent of China's urban population fell into this bracket – and McKinsey predicts that by 2022, a new upper middle class (earning $17,300 to $37,000) will account for 54 per cent of residents in China's cities.
The rise of Chinese furniture designers
But interestingly, the growth at Design Shanghai primarily accommodated China's rapidly expanding pool of talented home furnishings designers; names that are, increasingly, making waves on the global stage. These designers are marrying traditional oriental craftsmanship and style with western aesthetics and showing how, like Nordic design, this combination can be elegantly incorporated into contemporary homes – with thrillingly original results. Pioneering designers include Yao Yejun of Studio Mushitiangong, who produces wonderful designs inspired by nature and native handicraft techniques (see his Lotus Coat Hanger); Tianyu Xiao of Tianyu Design who created Writable, a traditional Chinese tea table fitted with reversible wood and slate panels that can be written on; and Zhiming Lian and Ke Wang of Idee, creators of the extraordinary Jellyfish Crystal Chandelier. A host of talent with breathtaking new designs and ideas are coming up behind them. Watch this space.