OUR STORY
A Passion For European Furniture
When Alex Henrich and Sonia Jackson set up their nascent Hong Kong-based furniture rental business in 2011, they quickly realised sourcing large volumes of product from Europe was expensive, slow and difficult. As the rental business grew – particularly the demand for Italian furniture in Hong Kong- they were amazed at how few resources existed to connect professional buyers with global design brands, despite huge market potential. Listening to an increasing number of their brand contacts voice an urgent need for a proper design resource based around the procurement of European furniture, Alex and Sonia became convinced they could fill a major gap in the market. They saw a pressing need for an online resource that could aggregate global suppliers and help buyers order product, and IROCO Design for Contract was born.
Today, the IROCO Design team is an international group of individuals speaking seven different languages. With our experience in the procurement of contemporary European furniture, particularly Italian, for the Hong Kong market, we have steadfast relationships with a huge number of brands, together with established links to opinion-formers and design experts in international markets. With a solid reputation built on integrity and attention to detail, we continue to focus on the importance of greater choice, and a seamless access to established and new brands. Our design resource was created for professional designers and specifiers, but also offers a fascinating glimpse into the industry for the design-loving layperson. It's where devotees of quality design can discover stylish, ingenious, pioneering European furniture design.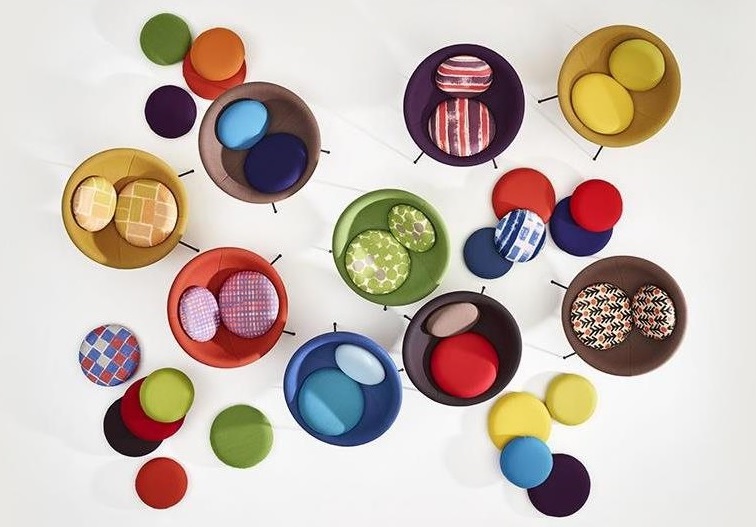 LEADERS IN FURNITURE PROCUREMENT

An expert design, marketing, branding and logistics team

Established relationships with key European brands, resulting in extremely competitive pricing

An unparalleled love and understanding of design, and its potential

Proven experience spearheading the entry of designer brands into Asia

Solid warehousing and logistics solutions in three cities

A trusted and recognized brand with a loyal high-end client base
DESIGNERS SPEARHEADING THE INTRODUCTION OF GLOBALLY RECOGNIZED BRANDS
Sonia Jackson
CEO & Co-Founder
Born in Lisbon and brought up in Portugal, Spain, Brazil, Chile and England, by Argentine/Chilean/British parents as one of four Sonia was a global citizen from a young age. She spent much of her youth feeding her adventure, exploration and photography lust with research projects in the Amazon rainforest, climbs up Mt Kilimanjaro, and travels through Latin America and Africa with her bows and arrows. She started her career at Unilever in London and fulfilled her wanderlust spending many a remote weekend off the beaten track in Central and South America. In 1998 she joined News Corporation's National Geographic/Fox, which based her in London, Madrid, Lisbon, Sao Paulo, Tokyo and then Hong Kong in various SVP roles, most recently managing over 30 channel brands with a team of 40.
In addition to her roles as CEO of IROCO Design which she co-founded in 2011, where she is spearheading the launch of Design for Contract, Sonia also runs a brand consultancy business, is a board member of the Royal Geographical Society, an advocate of Mother's Choice orphanage and leader of the HK Scout Group. Sonia speaks Spanish and Portuguese and is learning Japanese. She is passionate about design, writing, photography, and teaching her three children about the wonders of life.
Alex Henrich
Creative Director & Co-Founder
Born in Madrid to German and Spanish parents, Alex showed natural creative talent from a young age, although his early career was spent in the financial markets. Educated in the French system, Alex grew up in Belgium, Iran, the Philippines, Japan, Australia, the UK and Spain, and is known to his friends as the "Child of the Moon". His parents placed great value on travel as the highway to education and by the age of nine Alex was skipping school to travel through Iran and Afghanistan. His love for travel has never abated.
Having studied at Boston and the London School of Economics, he joined Banco Inversion in Madrid from where he was later poached by Bear Stearns in New York. After several positions, and a few businesses later in the internet start-up boom, Alex led a hedge fund for BBVA, Spain's leading bank, which later brought him to Hong Kong.
A multi-lingual entrepreneur, Alex co-founded IROCO Design in 2011. He has always had a love of design, making multi-media art pieces, hand crafting sculptures and designing furniture pieces, but most of all he loves spending time with his three children, teaching them to kayak, play rugby, meditate and explore the great outdoors.