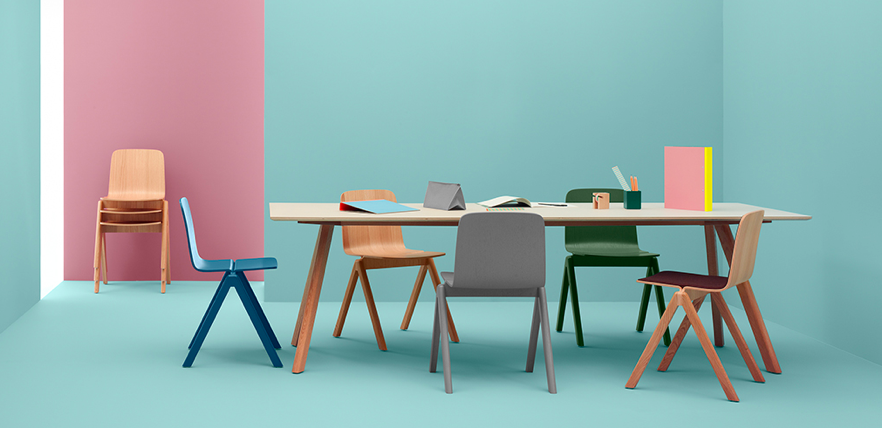 Alex Henrich lives and works in Tokyo, where the state of emergency, imposed in early April and still in force (though lifted in most other areas in Japan) is drawing to a close. As the Creative Director and co-founder of IROCO Design which specializes in the rental, lease and sale of designer furniture for events, workspaces, interior designers and architects in Asia, Henrich has found himself more productive than ever before despite living with three children in the house.

It comes down to a variety of factors he explains, but notably how commute time to the office, and between meetings, is absorbed into productivity time. Without frequent travel, and becoming used to working virtually, he looks at the office space and asks whether things will go back to normal. The question now isn't when the employees should go back to the office, but whether they should.

Of course there are advantages in going to the office – a clear line between work and home, ergonomic furniture, a quiet place to think, but mostly it's where you'll find your co-workers. But, without a vaccine, the single most important benefit of office sharing will disappear as employees will be distanced and co-working spaces will become off limits.

What the pandemic has shown is that companies can function, some even very successfully, without all employees being in the same office. And certainly in the case of Japan, how the rise in the use of technology has been seen as a positive.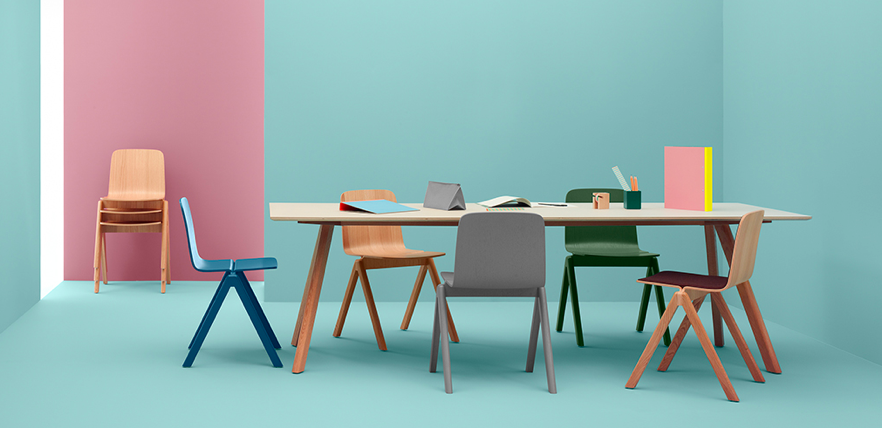 "The virus has become a catalyst for reshaping the office… we are seeing an acceleration of the trends that were already taking place. The success of conferencing tools means the office environment will move from the purely functional – meetings, desks, working set hours – to a centre for casual innovation and inspiration, where groups will come together for interaction and creativity leaving the functional for the home. I have no doubt the very essence of the workspace is changing," Henrich said.
"Similar trends have been seen for years in the retail industry where visitors enter for familiarity of product and association of brand, leaving the purchase for online, and it is clear the trend will follow suit in the office space" he adds.

The modern concept of open-plan was made popular by the early 20th century architect Frank Lloyd Wright, who believed the open layout would democratize the workplace by lowering barriers – both literally and socially.
But various studies suggest that instead the opposite was true. In 2018 the Royal Society measured changes in employee habits when offices moved into open layouts. Surprisingly, the results were that face-to-face communication declined by 70 percent, whilst electronic communication increased. Employees were conscious of being heard when having a conversation with their colleagues and began to 'socially withdraw'.

Add a pandemic and spread becomes obvious. The Centre for Disease Control in South Korea showed how easily coronavirus spread in a crowded office, where one floor of 216 employees found 94 testing positive.
This trauma will stimulate new ways of working, opportunities for people who don't live in the cities where the jobs are, and an easing of crowded cities and expensive rent.
"We could find ourselves having a geographically distributed office rather than one centralized head office. Pockets of workers will congregate in their various areas, rather than commuting in, giving rise to reduced costs, reduced commuting time and control on contagion." Henrich added.
Misako Fujimoto, ex Head of Kvadrat Japan, and now running her own design consultancy added: "In Japan, we were under invisible pressure to be at the workplace. Now we are seeking ways to work from home to escape the invisible virus. The positive is that the virus will give Japan the opportunity to reconsider working styles, allowing us to be more flexible, and introducing more technology into our lives. Meetings that would never have taken place online will hopefully continue online". Fujimoto added that she believed the creative process, which requires physical interaction, 'needs a time and place to be together'.

"It will be inevitable that most interior and architecture projects will have stopped largely due to communication problems," adds Fujimoto.

As workers begin returning to offices in China run by commercial real estate leaders Cushman & Wakefield innovation is quickly introduced: hands free technology, automated infrared temperature checks, facial recognition and QR code entries are all being developed as are offices where workers can remain at least 6 feet apart.

Contact surfaces such as furniture play a key role in the spread of infections. People have become more and more aware of this connection and with time this will form part of any interior design. Over the past decade, Finnish design leader ISKU has developed antimicrobial furniture collection, ISKU+. "Antimicrobial furnishings can reduce the amount of short-term sick leave by up to 50% when combined with regular cleaning and hand hygiene. This is something new in the furniture industry and we look forward to see its role in the future", says Joonas Vikström, Finland's ISKU's Business Manager.

To reduce contact, employers are considering various options from staggered arrival times, to split work shifts and staging areas for elevators. We Work plans to reduce the amount of seating in common areas and create one-way hallways, and is intending to issue distancing guidelines. WPP is expecting to reduce the use of office space around the world – as WPP's CFO John Rogers said "We have witnessed a decade's innovation in a few short weeks, with the way people meet, shop, work and learn – they are increasingly reliant on technology."

Employers like Amazon have extended their work from home policies until October, with Google and Facebook's extended until the end of the year. Twitter went a step offering employees the opportunity to work from home 'forever'.

With a workspace in full transition, and companies unlikely to be willing to invest in expensive long-term furniture contracts, IROCO Design is offering a leasing option – designer furniture that can be changed every 3 months to suit a company's needs be they lounge area, conference room, social distancing sites and so on. "It's an evolving environment and we are in the perfect position to provide designer furniture to offices as short term solutions, for lease," Henrich added.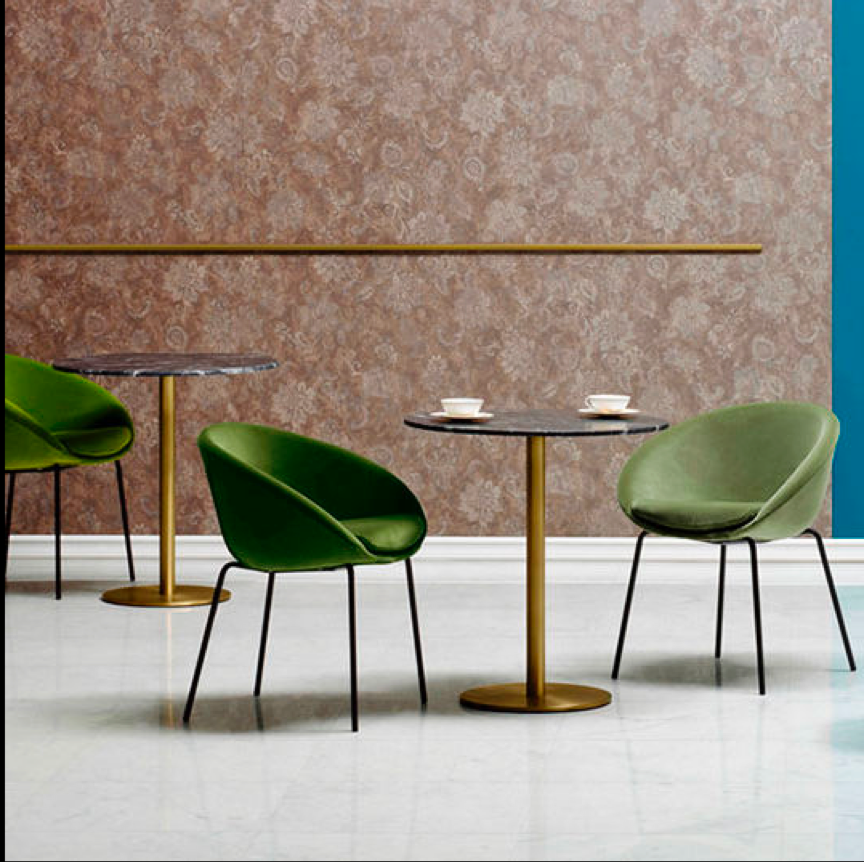 In a sharing economy aiming for reduction in costs and increased choice and flexibility, the new malleable office is the way of the future. In less than par conditions – at home, taking care of children, isolated from family and friends – workers have grown accustomed to new ways of working. To quote the words of Churchill, "we should never let a good crisis go to waste".