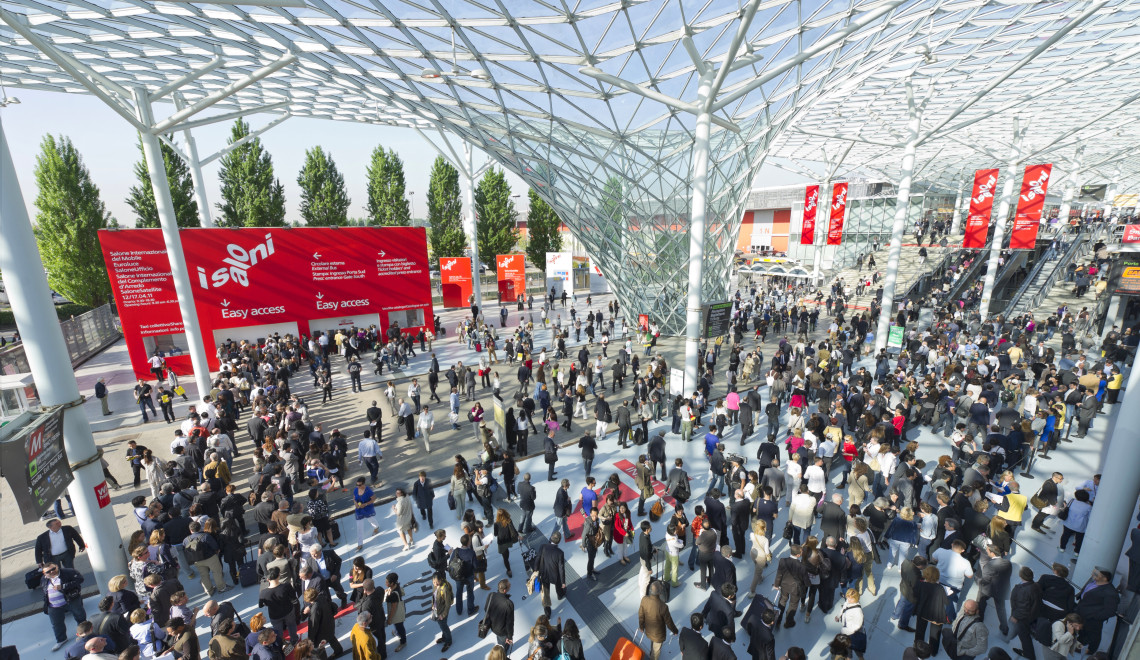 Anyone who's anyone in international furniture design hotfoots it to Milan in April for Salone del Mobile, the world's largest and most important event on the design calendar. This year, the 56th edition, there were 343,602 attendees from 165 countries and over 2,000 exhibitors, showcasing innovation, quality and excellence with breathtaking new product designs and collections.
At IROCO Design, we were particularly interested in the Workplace 3.0 pavilion; an exploration of the evolving workplace of the future. From new solutions for office chairs to internal partitions and coverings – Fireworks, coloured room dividers by Muller Van Severen turned heads – the exhibition focused on human factors and smart technology. There were new environments and facilities for work sharing, for 'nomadic' professionals, and for relaxation/leisure, and an original approach to customization, exploring how spaces should be made bespoke.
We were also absorbed by the Euroluce pavilion, displaying the very best from the contemporary lighting market. Of particular note were the softly glowing pendants hung at different heights from Italian brand Slamp, modular cube lights from Hideki Yoshimoto, and the cutting-edge debut collection from lighting designer Moritz Waldermeyer. Waldermeyer has experimented with LED technology to create the mesmerizing movement of a flame: Eternal Flame and Midnight Oil are works of technological genius, with the silhouettes of a traditional candle and oil lamp. With a focus on energy saving, environmental sustainability and light pollution, the 454 exhibitors made use of new materials, geometries, structures and LED technologies to produce outstanding lighting designs and innovations for the home, right through to sectors including hospital, theatrical and industrial.
The next Salone del Mobile won't take place in Milan until April 2018, but Salone del Mobile Milano Shanghai will be held at the Shanghai Exhibition Centre from 23-25 November 2017. Staging the best of furniture and Made In Italy interior design, this show will be the 2nd edition, and will be well worth attending.